The quality choice for hundreds of years

Natural stone makes a roof a unique architectual feature!
Slate occurs in many colors, textures and thicknesses offering a variety of choices for the designer. It will display its own set of natural colors from stark blacks to soft tans, greens and purples.  There is a color or mix of colors that will compliment any architecture and style of building structure
 
Virginia Black Blue
dark, rich blue-gray-black color, A durable, very hard, unfading black slate continues to be produced in Buckingham County near Arvonia, VA. This historically significant roofing slate has a distinct glistening mica sheen. Slate from Buckingham County does not change color
---
Unfading* Mottled Green and Purple
A Vermont slate of unusual color, ranging in soft shades of purple and green in each piece, from purple predominating to green predominating.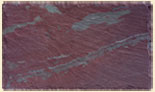 ---
Unfading* Red
A hard-vein red slate similar in color to Spanish mission tile.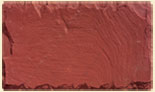 ---

Canadian Black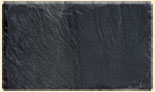 ---
Mottled Gray-Black
Grayish background with mottled shades of darker Gray-Black, some weathering can occur. Sometimes called "Strata Gray."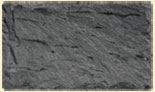 ---
Royal Purple
A beautiful, nearly clear, dark purple slate. Some pieces may have small markings of green. Provides a contrasting roof for walls of light shades, or a harmonizing roof for brick walls. Some weathering to buffs can occur.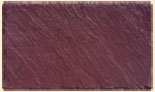 ---
Semi-Weathering Gray-Green
This is an exceedingly strong and tough. Grayish-Green in color when quarried, this slate can gradually change to softer tones after exposure to the weather, adding variety and interest to the roof, but in no way affecting their durability. This slate blends well with any type of stone or frame structure and is also used as the basic percentage, usually 50%, in roofs where several colors are mixed.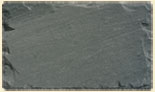 ---

Semi-Weathering Gray
A traditional slate-gray color ranging from a clear appearance to having small black markings. Weathering of 15% – 20%, to buffs and tans can be expected.


---

Unfading* Green
A Vermont favorite, this slate is green with shades varying slightly.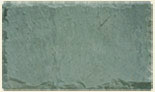 ---
Unfading* Gray
A battleship gray slate with some clouded grayer markings.

---
Vermont Black
One of our most popular colors. Primarily unfading but some weathering can occur, creating an interesting blend of dark gray tones, adding character to roofs of all styles.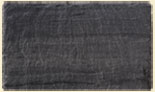 ---
Variegated Purple - A purple slate varying in shade from purple predominating to green predominating. A semi-weathering type slate where approximately 15% will weather to buffs and tans.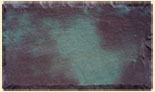 ---

Product DETAILS:



- Standard thicknesses:

3/8" or 3/16"


  (Custom thicknesses available from 1/2" to 1")



Stocked sizes:

10x6, 10x7, 10x8"
12x6, 12x7, 12x8, 12x9, 12x10"
14x7, 14x8, 14x9, 14x10, 14x11, 14x12"
16x8, 16x9, 16x10, 16x11, 16x12, 16x14"
18x9, 18x10, 18x11, 18x12, 18x13, 18x14"
20x9, 20x10, 20x11, 20x12, 20x13, 20x14"
22x10, 22x11, 22x12, 22x13, 22x14"
24x11, 24x12, 24x13, 24x14, 24x16"


*Custom shapes and sizes available



Standard (left) and custom roofing tile shapes:

* All natural slate products may change in color. Those slates in which the color changes but slightly are classed as "Permanent" or "Unfading". (National Slate Association: January 1925)
Samples of all color choices are available through our sales office.